One Health Case Competition 2019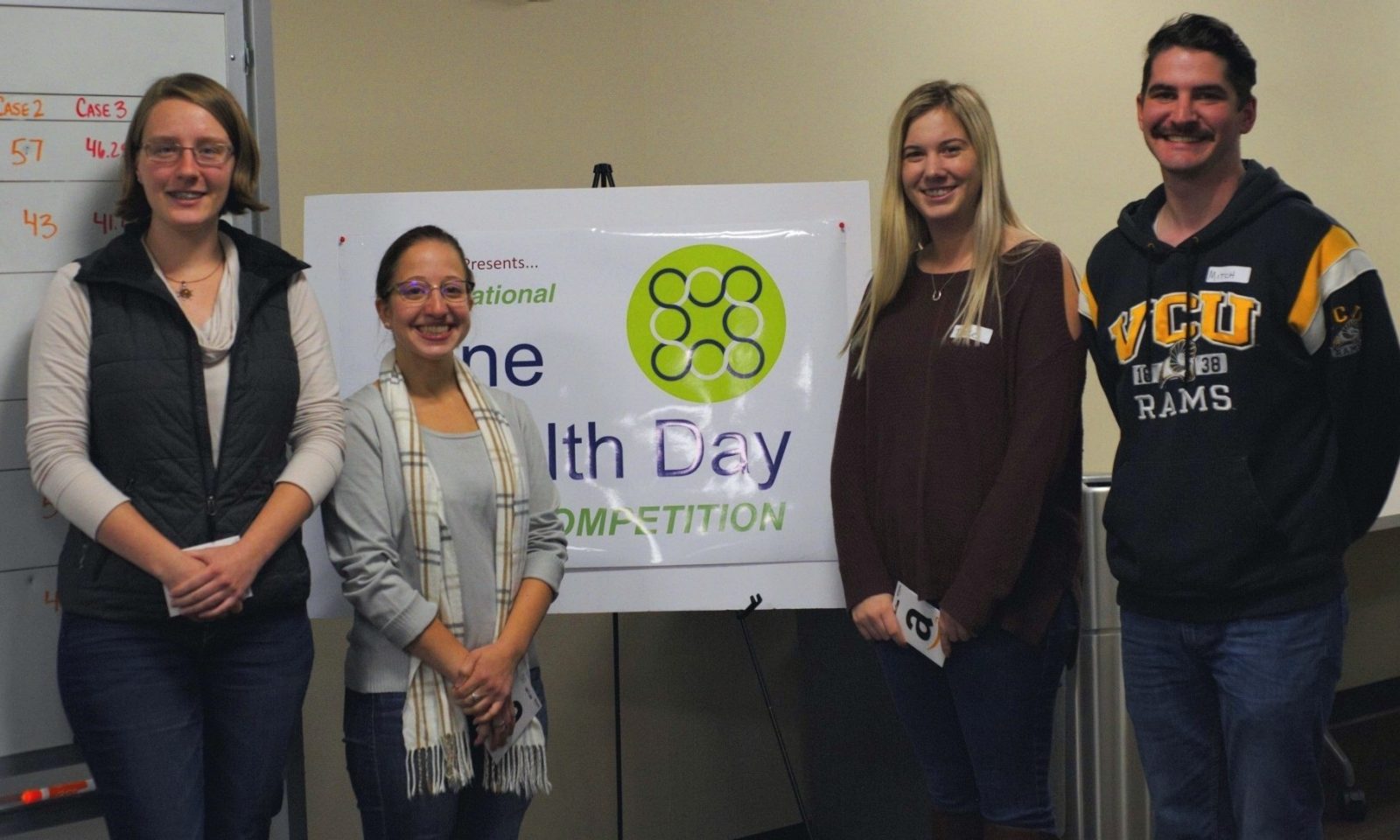 Funded by the Student American Veterinary Medical Association and sponsored by the veterinary college's One Health Working Group, the annual One Health Case Competition on Nov. 2 featured a dozen interprofessional teams of DVM, MPH, PhD, DO, and MD students, who presented their cases before faculty and staff judges from Virginia Tech, the Edward Via College of Osteopathic Medicine, and the New River Health District.
As part of their cases, the students developed a response plan for the emergence of a new tick species in Virginia, created policies to address nutritional insecurity in the face of climate change, and designed a surveillance system for methymercury toxicity.
The first place team, which won $50 Amazon gift cards, was Jackie Abramson (MPH), Teace Markwalter (MPH), Caroline Marti (MPH), and Mitch Meyerhoeffer (DVM). The second place team, which won $25 Amazon gift cards, was Maria Buman (DVM), Jason Cooper (DO), Thomas Ragsdale (MPH), and Lauren Smith (MPH).
Congratulations to these outstanding students!